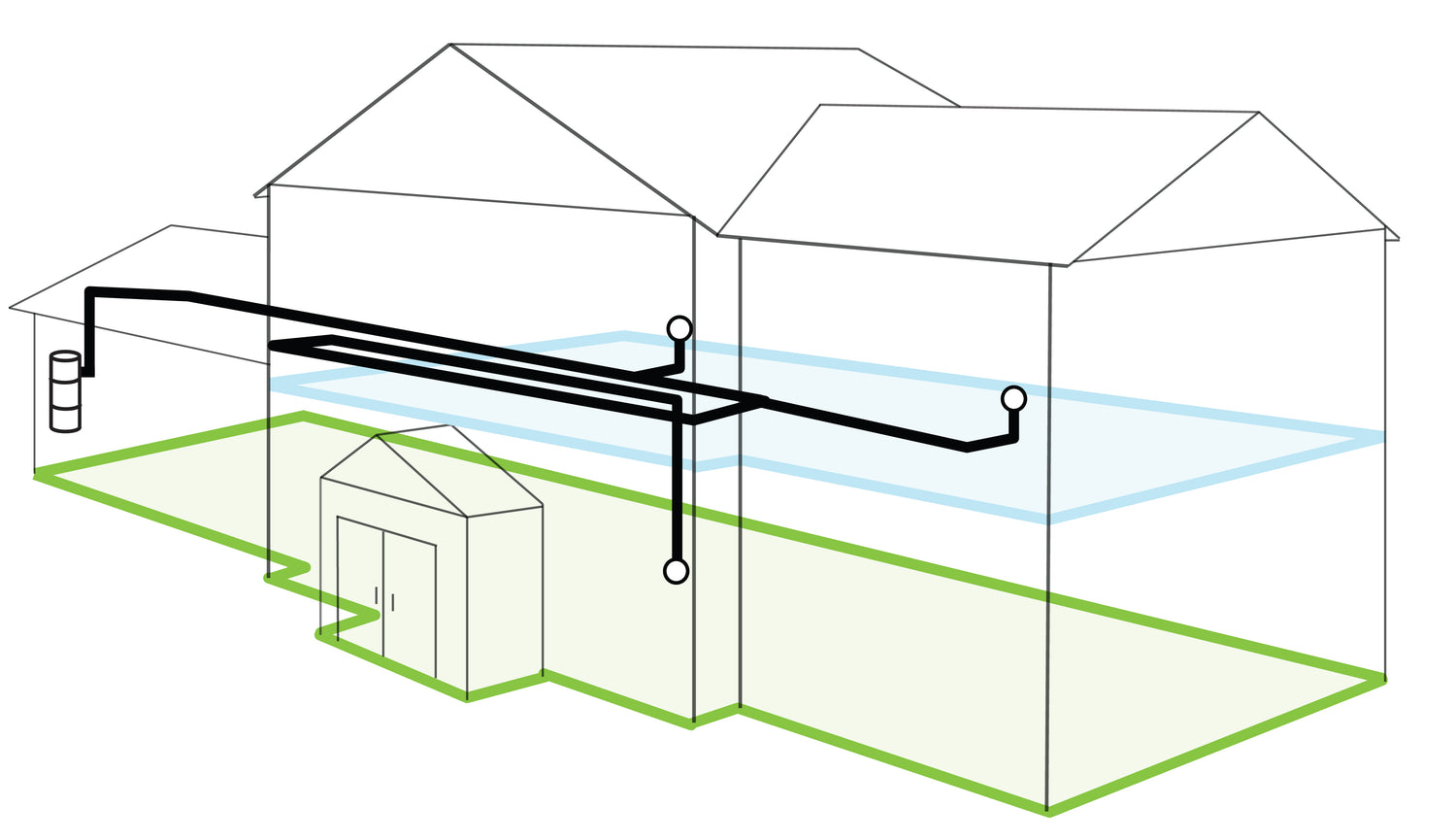 Installation
Transform your home with seamless convenience through our expert central vacuum installation services. Most installations can be completed in under 24 hours!
Request A Quote
Installation FAQs
Are you licensed?

Yes. We are licensed by California State License Board License #793669
How much does it cost to install a new central vacuum system in my new home?

The answer to this common question is: it depends. Installation of a Central Vacuum System is not an off-the-shelf product, or commodity. It's customized to your home and requests; therefore, the cost depends on how much work is involved, and the type and quantity of accessories and equipment you choose. If you are building a new home, we will come out and meet with you, discuss your needs, and provide you with an estimate for the installation.
Can a system be installed in an existing home?

Yes. It can easily be installed in both new and existing homes: on slabs, in crawl spaces, garages or basements. One of our installation professionals will work with you to determine the placement of the power unit and inlet valves. The complete installation, including tubing and low-voltage wiring, can usually be completed in a couple of days.
Will I need an inlet valve installed in every room?

No. For maximum cleaning convenience and whole-house coverage, inlet valves are strategically placed throughout the home. You can estimate one inlet valve for every 600 square feet of living space. The average home (2000 sq. ft.) would need 4-5 inlets. Sq. ft. of home/600 = # of inlet valves. Tubing and low-voltage wiring are run in tandem to each valve location, speeding up installation.
What is the standard height for installing the inlet valve?

Valves are typically mounted at the same height as electrical receptacles.
Where is the power unit typically installed?

The power unit is typically located in a garage or  utility room.
Do systems need to be exhausted to the exterior?

Exhausting the Central Vacuum System outdoors is optional and not necessary for the central vacuum units we sell.
For an existing installation, how does the tubing get in the walls?

You will need to have access to the studs through an attic. Tubing is inserted between the studs.
Can I locate the Power Unit in an attic?

We do not recommend placing the power unit in an attic. The attic space may retain heat and cause the motor to experience premature failure. An attic location may also be difficult to reach when the dirt canister needs to be emptied.
How long does it take to install a Central Vacuum System?

Most new home installations can be completed in less than two days. But it really depends on how large your home is. 
What is a rough-in?

The rough-in consists of determining valve placement and installing the mounting plate, elbow, and drywall cover (this is called a drop), in the wall. Once the home is ready for completion, the installer will return and run the trunk line, low voltage wiring, connect the inlet valves, and hang the power unit.
Is it possible for objects to get caught in tubing?

It is not likely as long as the tube system is properly installed. Typically any object that can fit through the inlet valve will be sucked through the tubing and end up in the dirt canister.